Sue and I got married thirty one years ago. That is a crap ton of years as Sue likes to say.
We flew to San Francisco for our honeymoon. Sue's brother Rick drove us to the airport and offered to buy us a drink, but he didn't have his wallet so we ended up paying for the drinks :)
One of my first memories of what was to come in our lives together occurred when I hailed a cab to take us to our hotel in Downtown San Francisco.
The cab I hailed was pink and inexplicably to me, Sue found this to be hilarious. She giggled all the way from the airport to our hotel.
Years later we would describe this as road tripping, when Sue and Laura would begin to laugh uncontrollably about something that may or may not have been funny.
Adam and I would look at each other and wonder what in the world is happening.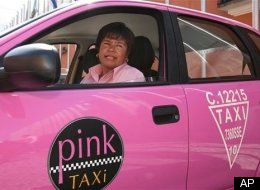 Cab Drivers reaction when encountering road trippers...




When Sue and first got married she had only been to other other state(Nebraska).
Sue saw the ocean for the first time on our honeymoon and in the years that have followed we have crossed two oceans together, raised our two incredible children Laura and Adam in a house filled with love.
We said our goodbye's to people we loved who shaped us into the people we are.
My Grandmother, Sue's Mother and Grandmother, my Aunt Joy and Uncle Norm and my dear friend Kelly.
We have shared the disappointments during our career's, job loss, a failed business, extended bouts with auto-immune diseases.
Maybe nothing all that remarkable that any couple that has been married a crap ton of years and it is in the ordinary that we find that which makes our lives together extraordinary.
Thanks for choosing me to share your one wild and precious life with.
"Instructions for living a life.
Pay attention.
Be astonished.
Tell about it."
―
Mary Oliver